EverGuard® TPO for New Zealand
A great advantage of GAF EverGuard TPO roof membranes over other membranes types such an EPDM rubber or bitumen torch is the weldability of TPO. Traditionally the weakest part of flat roof membranes systems are the system junctions and these are usually the first parts to break down and leak. GAF EverGuard TPO overcomes this weakness with a welding system that is so strong, that when under test the product itself will tear apart before the weld fails. Not only that, but the membrane sheet is reinforced with a fibre core giving EverGuard structural integrity that resists movement over time, providing a lasting result. It really is no surprise the industry is moving toward this superior flat roofing technology.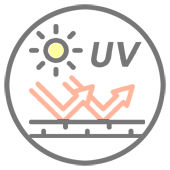 UV resistance
2.5 times the industry standard UV resistance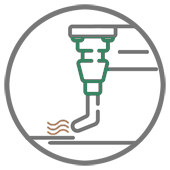 Heat-welded seams
Provide greater strength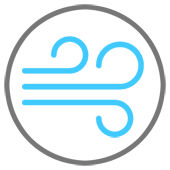 175-209KPH
Rated for Extra high wind zones for NZ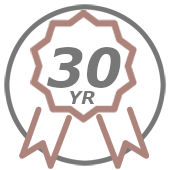 Up to 30 Year
Warranty With
Extreme TPO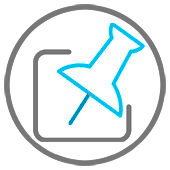 Puncture Resistance
Laboratory tested
EverGuard® TPO Key Features
Everguard® TPO range and performance expectation

Suitable Substrates and Application

Proven Performance and Great Value
When you require great performance in a value-priced TPO roofing system, look no further than classic EverGuard® TPO. It's perfect for new construction or re-roofing where superior performance is required at a cost-effective price. It features the same great performance that all EverGuard® products offer—exceptional seam strength and puncture resistance, superior long-term weathering, and easy installation—for maximum reliability.
Advanced Protection
There are many choices for TPO membranes. Only EverGuard Extreme® TPO offers superior performance over "standard" TPO membranes and the industry's best guarantee: up to 30 years for 80-Mil! Specifically, this patent-pending technology delivers next-generation performance against heat aging and UV degradation (the two key performance characteristics directly related to roof system longevity),and also exceeds all key ASTM standards for TPO membranes.
EverGuard® TPO application videos
Seam Welding
Welded TPO joints are typically stronger than the reinforce membrane itself.
T-Joint Patch
A complete range of TPO accessories to finish any situation or detail on the roof
EverGuard® TPO Photos
GAF EverGuard was first installed in New Zealand is 2009 and installed around the Pacific on residential homes and apartment building complexes, large commercial buildings including multi-level offices and factories, also hangars and international airport control towers and many more.
BRANZ Appraised for New Zealand's harshest environments.
While GAF EverGuard® TPO have UL and ASTM international certification, they have also been BRANZ Appraised for New Zealand specifically.  BRANZ are the leading major Appraisal company in New Zealand and are highly respected by industry Professionals and Territorial Authorities alike.