EVERGUARD
®
TPO

An advanced synthetic low-slope roofing membrane from the largest roofing manufacturer in North America – GAF
Everguard TPO is a single-ply roofing membrane that offers excellent performance, at a very cost-effective price. Heat-welded seams providing for superior strength. TPO's fibre reinforced – long-term heat, UV, and natural fungal resistance, plus flexibility without need of plasticizers, all contribute to making TPO the most reliable low-slope roofing system ever.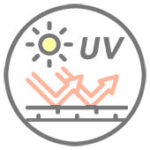 UV resistance
2.5 times the industry standard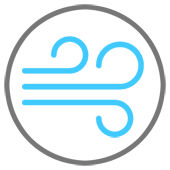 175-209KPH
Rated for Extra high wind zones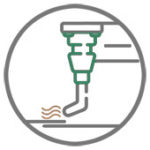 Heat-welded
Provide greater seam strength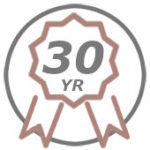 30yr Warranty
With Everguard Extreme TPO
Waterproofing Solutions begin here:
EverGuard® TPO building roof
Flexible long-life residential and commercial waterproofing

EverGuard® TPO valley and gutter
Perfect valley and gutter water diverting solution

EverGuard® TPO Deck Waterproofing
Reliable deck waterproofing, long life and easily maintained.

Flame-free Installation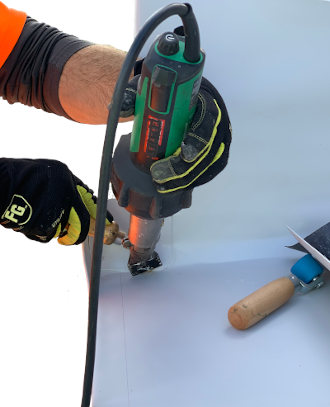 All GAF Everguard TPO systems, have flame-free installation, greatly reducing the risk of fire common with many bituminous types of naked flame installs, such as torch-on. Understandably, many locations around the world are now banning 'open flame' welded systems on building sites, as insurance companies refuse to cover such projects given the very real and unnecessary risk of fire and especially so, of fire spread.
Modern engineered membranes such as Everguard TPO, utilise state of the art electric welding systems that provide a high degree of control and accuracy, while yet producing a clean welded seam up to 50mm wide. Welding tools consist of a hand welder for smaller applications and fine detail, and for those larger applications, a self-propelled robot welder, whereby an onboard computer controls not only the speed of the weld, but also the necessary welding temperature; creating a consistent seam for the entire length of roof .